A Conversation about Will
a workshop facilitated by
Helen Palmer
Focus of presentation
Helen is inviting you to send in any questions you have about Will to her one week before the workshop (by 9th November, please).
She will then address your questions, encouraging further conversation in response. Remember, quarter and half formed questions are fine!
She suggests you reflect on whether you still consistently use Will as the cohering lens for your work. This is in line with what she states in her monograph:
Will is the organising and directing function of our personality, as it is of our whole being.
Many of you have done subsequent study after graduation.
How do you cohere your new learning and integrate it into psychosynthesis theory and practice?
What questions about Will arise in the increasing focus on gender identities? and in the application of intersectionality theory?
You can contact Helen directly at admin@psychosynthesis.co.nz
Thursday, November 16th
7.30pm

This is a Zoom-only event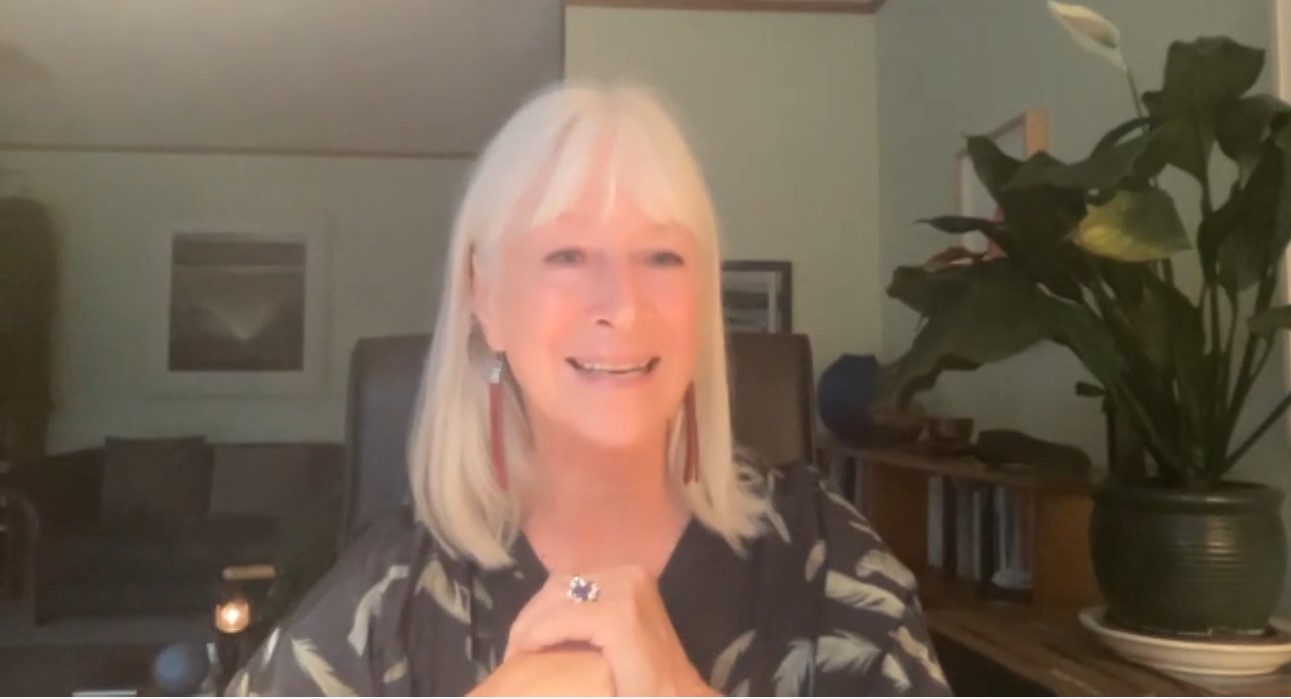 Helen Palmer has a background in education. After some years in the UK she trained in psychosynthesis, and co-founded the Institute of Psychosynthesis NZ with her husband Peter Hubbard on their return to Aotearoa in 1986. The Institute closed in December 2018, after 32 years of offering psychosynthesis for self-development, as well as professional training for counsellors and psychotherapists. During this time she also completed a law degree, became an ordained Interfaith minister and marriage celebrant, and then wrote a Master's thesis on Psychosynthesis in the South Pacific (awarded with Distinction) from Middlesex. It won the Emma Stavrou Thesis award and was then published as a Monograph by the London Institute of Psychosynthesis. Helen and Peter's commitment to developing a psychotherapeutic understanding that is respectful of Māori cosmology and identity was deeply supported by their growing relationship with Joe Turner, who became the Institute's kaumatua in 1996 until his death in 2014. Helen has been a member of NZAP since 1991, is a registered psychotherapist, and a Fellow of PAnzA. She is a Director of Psychosynthesis Education and Research. She has a private practice as a psychotherapist and as a supervisor. She is interested in the intergenerational transmission of resilience as well as trauma, which began when working with many cultural backgrounds in London. She is also following the emerging conversations about gender, identity and sexuality.
When
Thursday 16 November 2023

7.30pm – 9pm
Attendance
Registrations are welcome from PAnzA members and Psychosynthesis-trained members of the Community.
Fees
PAnzA members – FREE
Non-members – $20
Recording
The workshop will be recorded and available via the website to PAnzA members and by request
Format